DISCLAIMER
Our systems have detected that you are using a computer with an IP address located in the USA.
If you are currently not located in the USA, please click "Continue" in order to access our Website.
Local restrictions - provision of cross-border services
Swissquote Bank Ltd ("Swissquote") is a bank licensed in Switzerland under the supervision of the Swiss Financial Market Supervisory Authority (FINMA). Swissquote is not authorized as a bank or broker by any US authority (such as the CFTC or SEC) neither is it authorized to disseminate offering and solicitation materials for offshore sales of securities and investment services, to make financial promotion or conduct investment or banking activity in the USA whatsoever.

This website may however contain information about services and products that may be considered by US authorities as an invitation or inducement to engage in investment activity having an effect in the USA.

By clicking "Continue", you confirm that you have read and understood this legal information and that you access the website on your own initiative and without any solicitation from Swissquote.
Research
Market strategy
by Swissquote Analysts
Live Analysis
Cryptos gain visibility in the East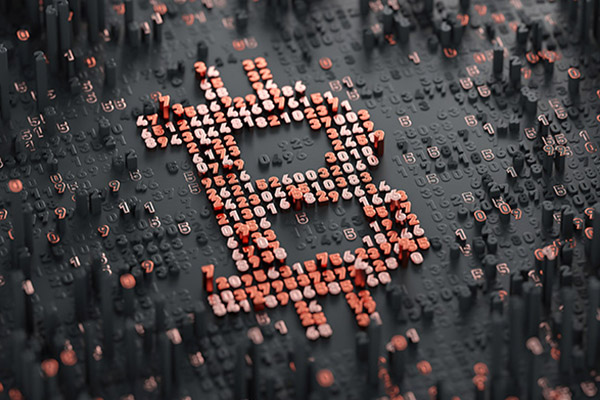 The frenzy of the cryptocurrency market seen in 2H 2019 following the announcement made by Facebook to launch its own cryptocurrency called Libra pushed major cryptos at their levels from 2018, with the leading benchmark Bitcoin standing out as top performer. Indeed, the cryptocurrency benefits from solid investment interest from institutional investors while growing "Bitcoin improvement proposal" (BIPs) initiated by a larger mass of developers (e.g. Taproot and Schnorr soft fork) ensuring privacy, usability and stability of the blockchain long-term. However, the latter seems to have had a limited impact on asset prices, as headlines on the front of the US – China trade discord and an uptick in risk-off sentiment due to slowing economic activity have forced market participants to adopt a more dynamic investment strategy, limiting the progression of crypto assets.
But there's even better to come as Eastern regions appear willing to expand the technology. Chinese President Xi Jinping and the People's Bank of China confirm that the country should accelerate developments in the technology while the nation recently passed a cryptography law, effective 1 January 2020 that ensures new talents should get proper training on the matter. Furthermore, Beijing already reversed intentions to ban crypto mining activities after it prohibited cryptocurrency exchanges on its territory in September 2017. The cryptomarket has still good days ahead, although market manipulation, as the stablecoin Tether and Bitfinex lawsuit cases continue to haunt this promising market.