DISCLAIMER
Our systems have detected that you are using a computer with an IP address located in the USA.
If you are currently not located in the USA, please click "Continue" in order to access our Website.
Local restrictions - provision of cross-border services
Swissquote Bank Ltd ("Swissquote") is a bank licensed in Switzerland under the supervision of the Swiss Financial Market Supervisory Authority (FINMA). Swissquote is not authorized as a bank or broker by any US authority (such as the CFTC or SEC) neither is it authorized to disseminate offering and solicitation materials for offshore sales of securities and investment services, to make financial promotion or conduct investment or banking activity in the USA whatsoever.

This website may however contain information about services and products that may be considered by US authorities as an invitation or inducement to engage in investment activity having an effect in the USA.

By clicking "Continue", you confirm that you have read and understood this legal information and that you access the website on your own initiative and without any solicitation from Swissquote.
Research
Market strategy
by Swissquote Analysts
Daily Market Brief
US Index Futures Gain Over 1% In European Early Trading on Monday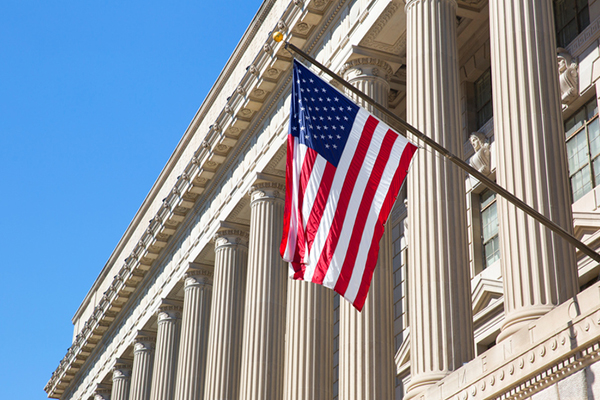 US Index Futures Gain Over 1% In European Early Trading on Monday
US equities eye recovery after a disastrous week. At the time of writing, the futures on all three benchmark indexes have gained over 1%, pointing to a positive open of the week. Nasdaq might lead today's rally, as its futures have increased by 1.42%.
Last week, the S&P 500 index fell 2.5% despite the Wednesday rally. It was the worst weekly performance since June and the first time since May when the benchmark index was bearish in two consecutive weeks.
The market is now bullish on vaccine hopes and several high-profile partnerships and acquisitions. Besides this, investors hope that Republicans and Democrats would finally reach consensus on a new stimulus to address the damage caused by the pandemic.
Markets reacted positively on the news that Nvidia is buying chip maker Arm Holdings from SoftBank for a sum of $40 billion, which will be paid in cash and stock. However, the deal has yet to be approved by regulators in the US, China, and the UK.
Elsewhere, TikTok parent ByteDance, which is based in China, gave up talks to sell the video-sharing app to Microsoft and considers a partnership with Oracle instead. ByteDance is desperate to find a bridge to the US market after President Donald Trump said that it would ban the app if it isn't sold to a US company.
Asian stocks are bullish on Monday, leveraging the increasing hopes that a COVID-19 vaccine will be available very soon. On Saturday, British drugmaker AstraZeneca announced that it had resumed phase 3 trials of its vaccine after previously halting them due to a confirmed adverse reaction. The company, which has developed the candidate vaccine with the University of Oxford, got the nod from the UK Medicines Health Regulatory Authority.
Yesterday, Pfizer CEO Albert Bourla said that the company's vaccine, which is developed with German drugmaker BioNTech, might share key data from its late-stage trials with the US Food and Drug Administration by the end of next month. If Pfizer gets the green light, it could roll out the vaccine by the end of the year.
At the time of writing, Japan's Nikkei 225 rose 0.67%. The country's ruling Liberal Democratic Party will vote in a new leader later today, with Yoshihide Suga being the main favorite.
South Korea's KOSPI has surged 1.18%, and in Australia's ASX 200 has increased by 0.59%.
China's Shanghai Composite has gained 0.26%, and the SZSE Component has added 0.12% after surging over 1% earlier in the session. Investors will focus on Chinese industrial production and retail sales data that will be released tomorrow.
Hong Kong's Hang Seng Index is up 0.62%. Elsewhere, India's Nifty 50 is up 0.62% as well.
In the commodity market, oil prices are up on Monday, but larger timeframes point to a sideways move after the worst slump in months. Crude prices have recovered slightly as tropical Storm Sally is hitting the Gulf of Mexico and is expected to be a category 2 hurricane. Oil producers in the region are forced to shut down for the second time in a month after Hurricane Laura hit the region at the end of August. Nevertheless, fears of oversupply and weakening demand persist, meaning that the minor recovery might not be sustainable. WTI is up 0.46% to $37.50, and Brent has gained 0.20% to $39.91.
Gold is up during the Asian session as the US and global equities have declined for two consecutive weeks. Futures on the metal increased by 0.42% to $1,956.00.
In FX, the US dollar has declined, with the USD Index losing 0.13% to 93.213. EUR/USD shows no change from the opening right now. The greenback has lost some ground after the European Central Bank didn't really meet the expectations of those who predicted a tough stance on the strong euro. The ECB only mentioned that it would monitor the bloc's currency.
The pound and the Japanese yen continue to be in the spotlight amid increasing prospects of a no-deal Brexit and Japanese ruling party's voting scheduled for later today.