DISCLAIMER
Our systems have detected that you are using a computer with an IP address located in the USA.
If you are currently not located in the USA, please click "Continue" in order to access our Website.
Local restrictions - provision of cross-border services
Swissquote Bank Ltd ("Swissquote") is a bank licensed in Switzerland under the supervision of the Swiss Financial Market Supervisory Authority (FINMA). Swissquote is not authorized as a bank or broker by any US authority (such as the CFTC or SEC) neither is it authorized to disseminate offering and solicitation materials for offshore sales of securities and investment services, to make financial promotion or conduct investment or banking activity in the USA whatsoever.

This website may however contain information about services and products that may be considered by US authorities as an invitation or inducement to engage in investment activity having an effect in the USA.

By clicking "Continue", you confirm that you have read and understood this legal information and that you access the website on your own initiative and without any solicitation from Swissquote.
Research
Market strategy
by Swissquote Analysts
Daily Market Brief
CAD stays the model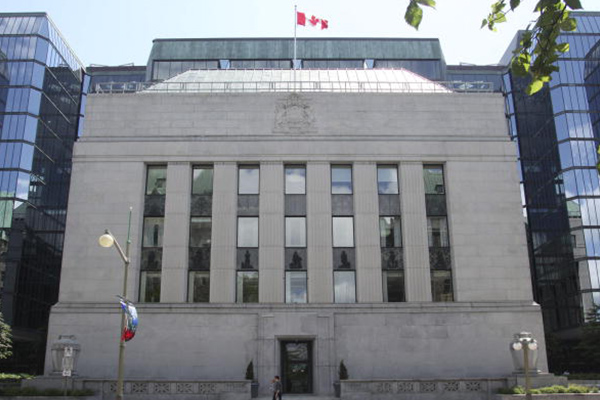 While the US – China trade conflict seems worsening following the US House of Representatives' decision to release a bill targeting living conditions of Uighur Muslims in the Xinjiang province and Trump's comment at NATO summit in London that an interim trade deal could finally occur by end-2020, the loonie looks well positioned to stay on course in 2020. With the release of quarter-on-quarter third quarter GDP data at 1.30% (prior: 3.70%), manufacturing activities back in expansion territory for the third consecutive month and inflation maintained within range along with the Bank of Canada increase of its 2019 GDP forecasts from 1.30% in July to 1.50% in October, it appears that the Canadian economy should stay robust despite unfavorable external factors. In this context, the BoC is expected to maintain its Overnight Rate unchanged at 1.75% at today's monetary policy meeting, without adding substantial change in its statement and maintain a dovish, data-dependent stance in the context of growing uncertainties on the front of both politics and trade. Major release of the US ISM non-manufacturing survey seen at 54.5 after a poor release of the manufacturing one on Monday should play a major role in today's trading session.
Canadian Parliament is due to start functions on 5 December 2019, with PM Justin Trudeau's Liberals holding 157 seats, short of 17 seats to be granted absolute majority in order to pass legislations. Risks of a confidence vote stay high in the following days as Canadian MPs are scheduled to vote on the "business of supply" by 10 December 2019, consisting of a validation of the government budget, a session that could well see a first vote of a no confidence motion in the first phase, although risks of an approval remain scarce. Additionally, the United States – Mexico – Canada (USMCA) agreement seems facing additional impediments as lawmakers, among which Democrats, want a stricter mechanism to certify that Mexican workers' rights are in conformity with the agreement, a decision that calls into question Mexico's sovereignty and confirms that full ratification of the agreement will probably take longer than expected as the USMCA seems to be on the verge of becoming instrumentalized in the American election campaign. In that respect, Canadian parliament is likely to validate the deal, with Liberals expected to reintroduce the legislation at the start.