DISCLAIMER
Our systems have detected that you are using a computer with an IP address located in the USA.
If you are currently not located in the USA, please click "Continue" in order to access our Website.
Local restrictions - provision of cross-border services
Swissquote Bank Ltd ("Swissquote") is a bank licensed in Switzerland under the supervision of the Swiss Financial Market Supervisory Authority (FINMA). Swissquote is not authorized as a bank or broker by any US authority (such as the CFTC or SEC) neither is it authorized to disseminate offering and solicitation materials for offshore sales of securities and investment services, to make financial promotion or conduct investment or banking activity in the USA whatsoever.

This website may however contain information about services and products that may be considered by US authorities as an invitation or inducement to engage in investment activity having an effect in the USA.

By clicking "Continue", you confirm that you have read and understood this legal information and that you access the website on your own initiative and without any solicitation from Swissquote.
Research
Market strategy
by Swissquote Analysts
Daily Market Brief
Markets are quiet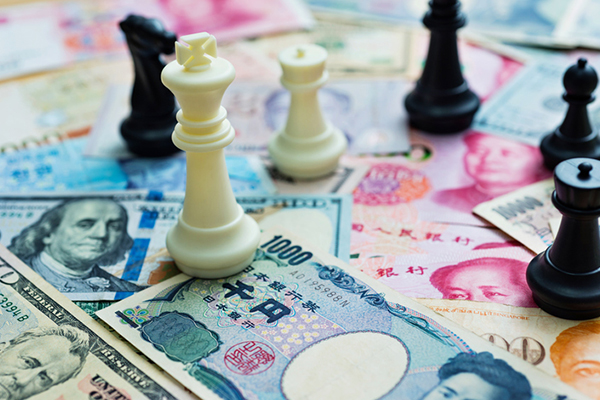 Global equities were able to claw back last week's loses on Friday and open higher today. Short end US treasures bounced on upside surprise in manufacturing and consumer sentiment data. New flow has slowed leaving the markets will few drivers. Overall incoming data suggest that global manufacturing has hit bottom but trade tension keeps the "animal spirits" at sidelined. US-China trade talks seem to be positive (although information remains inconclusive) but the passage of the Hong Kong pro-democracy bill in the US could cause diplomatic issues. Trade tension, demonstrations in Hong Kong and UK election updates do not have much market impact at this point. In our view, the absence of negative information, monetary policy remains supportive of risk-taking. Last week's minutes from the October FOMC meeting proved no revelations. The decisions to provide another 25bp insurance cut as uncertainty remained and only "tentative signs" that trade tension was thawing. FOMC retained a generally optimistic view of the economic outlook with inflation below 2% threshold and growth in line with the trend. Member did highlight concerns over employment growth but likely to have been lessened by October's employment reported which shows a meaningfully upward revision in the prior release. In our perspective, the committee is slightly dovish yet further policy adjustment would only occur if data caused a "material change" in the economic outlook. Our view remains that policymakers continued to presuppose the outcome of US-China talks and broader effects on the real economy. Given Trump's deftness at manipulating the new cycle and want for lower interest rates, trade uncertainty will not be reduced any time soon. Therefore the FOMC dovish shew will remain. Given the stated environment, we remain constructive on EM FX.
Markets are insensitive to trade headlines
Aside of positive headlines coming from China's effort to ensure stricter penalties against intellectual property violations, it appears that an interim trade agreement is not anymore on the agenda of this year despite US President Donald Trump comment on Friday that a deal with China is "very close". We would rather consider that the latter should be used as a leverage in the 2020 election campaign race to maintain the support of critical rural voters in a timely manner, although the scope of a potential "phase one" trade agreement would probably remain limited. The chances of resuming discussions on major issues related to intellectual property, technology transfer and the enforcement mechanism for implementing structural reforms in China discussed in March 2019, a key part of the "phase two" agreement, is probably in oblivion as Chinese negotiators are expected to wait for US elections results due on 3 November 2020 before resuming talks. Safe haven USD should therefore stay in demand as trade headlines should stay high while the US administration is expected to sign the Hong Kong Human Rights Democracy Act legislation passed by US Congress earlier last week.
Despite cautious optimism sent by market participants in the wake of Friday globally positive PMI releases signaling a rebound in business activity and both manufacturing and services PMI pointing at 52.2 (prior: 51.3) and 51.6 (prior: 50.6) in the US, the reaction tends to consider that the economic slowdown seen in the past ten months has significantly reduced. Yet the situation has not fundamentally changed as US tariffs could still come into play by 15 December 2019 while the HK Human Rights Bill could be a drag on negotiations. We would however temper the view and expect that discussions should extend into next year while tariffs threats should be postponed accordingly, with discussions on US agricultural product purchases and tariffs rollback still on the table.